Discover The Future
of Online Yoga and Self-Growth Training …
with our New Collection of Illuminating Online Courses, Audio Recordings and eBooks that will Help You Deepen Your Practice & Understanding of the Depths of Yoga!
"Vidya" is Blooming Lotus Yoga's integrated suite of online resources full of self-transformation techniques and learning tools aimed at enhancing the study of all facets of yogic knowledge. This holistic collection of in-depth learning resources encompasses the wisdom of yoga, tantra, Vedanta, as well as the greater Vedic tradition of which they are a part, to accelerate the integration of yoga into every facet of your life.
Spread out over numerous online courses, ebooks & audio recordings, these comprehensive guides will allow you to climb the great mountain of Self-Realization one step at a time.  Combining both theory and practice, the Vidya collection allows you to absorb the perennial wisdom of classical yoga, while simultaneously learning empowering techniques that have the power to awaken your highest potential.
THE POWER OF CONSCIOUS SLEEP
Learn how to use Yoga Nidra as a powerful therapeutic tool for self-healing, transformation & awakening, as you become a certified Yoga Nidra instructor in this 25 hr. online certification course.
Explore a step-by-step life coaching program to unlock your true life's purpose, overcome self-limiting beliefs and develop the skills you need to guide others to live a more fulfilling life.
PRANA FLOW ONLINE YOGA RETREAT
Discover an inspirational 5-day online yoga retreat that's fun & easy to follow, and learn a step-by-step yoga practice designed to energize your body, expand your mind & enliven your soul.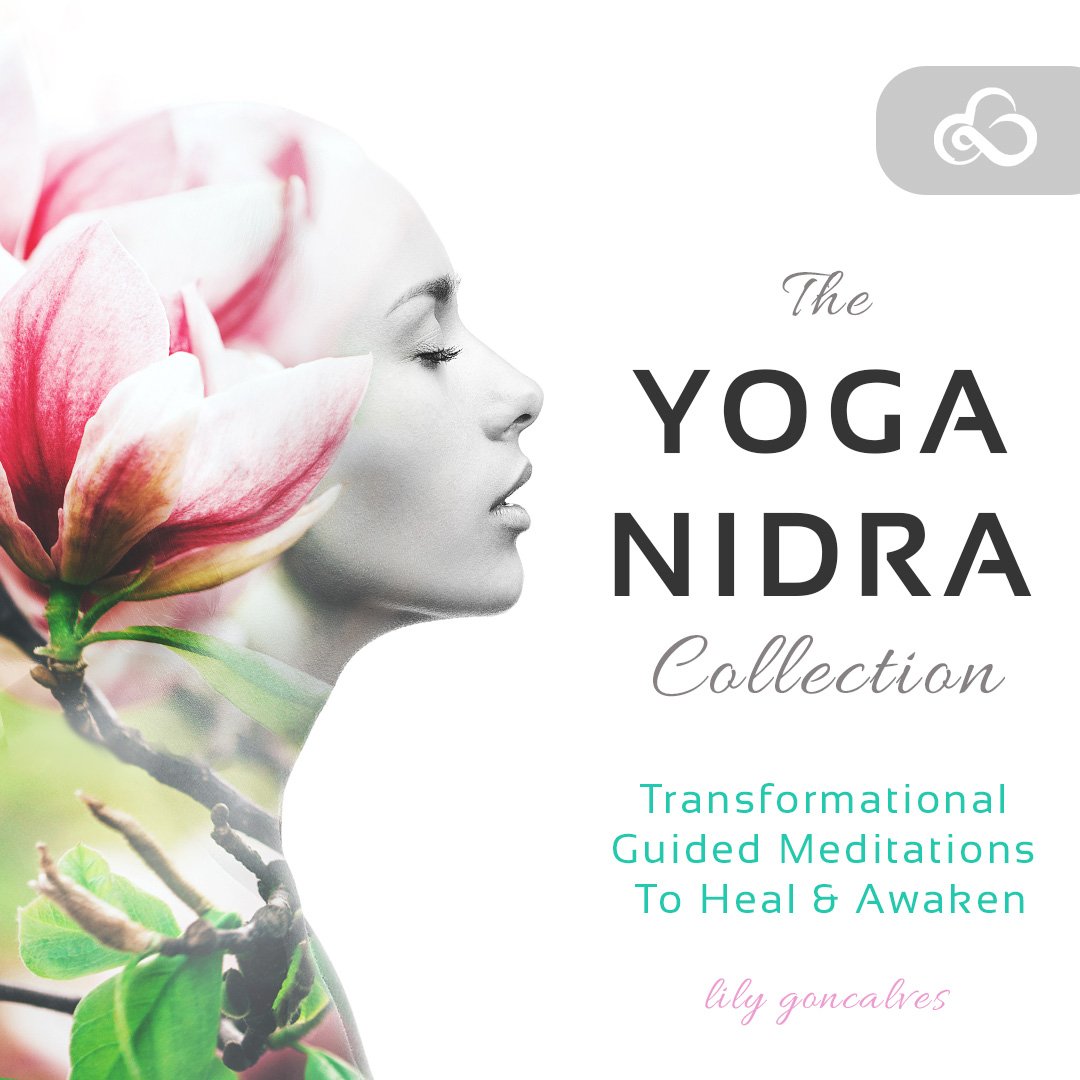 The Yoga Nidra Collection is a unique set of guided meditation MP3s engineered to effortlessly guide you into deep meditation. 
Meditation Made Easy is a set of guided meditation MP3s consciously designed to help you derive all the endless mental health and spiritual benefits of deep meditation. 
Yoga Nidra For Children is a collection of guided meditations for introducing children to meditation.  Simply ask your children to lie down, press play and let them follow allow with the instructions.
Based on ancient Vedic wisdom, the essential teachings of yoga found in "Awakening the Bliss of Being" offer powerful insights that can quickly elevate your life to new heights of happiness, inner peace, and fulfillment.  
Illuminating, inspiring and insightful, "The Way of Oneness" reveals a profound way of perception that can rapidly transform your life towards the experience of true happiness and freedom.
In "Becoming The Goddess" you will learn secret tantric techniques for connecting to your highest self by using the ancient practice of "Deity Yoga" to embody your divine self.
Awaken your inner wisdom with easy to understand teachings that you can apply immediately to find inner peace & balance, with these 100 inspirational gems of insight from enlightened saints and sages.
Learn the secrets of the sacred rudraksha beads that have been used by yogis for thousands of years to elevate their consciousness to the heights of liberation.
Read 7 illuminating biographies that will inspire your yoga & meditation practice and receive inspirational gems of insight on how to live a life full of greater love, wisdom & compassion.
Join Thousands Of Yogis
And Start Your Next Online Course Today!
Yoga Nidra Meditation Masterclass
A free masterclass on using Yoga Nidra meditation for personal growth & self transformation.  Register now to learn how to use yoga nidra meditation to empower your students, clients & family with a powerful tool that will help them improve their health, cultivate inner peace, and live a more fulfilling life.
Psychology Of Happiness Masterclass
Learn essential positive psychology practices & self-empowerment rituals you can use to breakthrough self-limiting beliefs and self-sabotaging habits so you can experience more happiness, attract greater abundance & start living your best life in this free 45 minute masterclass.
Heart of Yoga Asana Mini-Series
If you're looking for a yoga training program to kickstart or deepen your yoga practice so you can feel healthier, happier and more spiritually connected— this free online mini-series will help breathe new life is for your practice and teach you new skills to help your body/mind come back into balance.
What Students Are Saying…